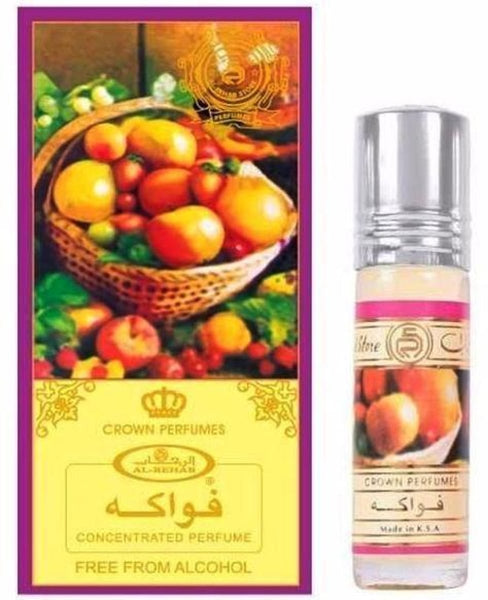 Al-Rehab Perfumes
Fruit
Fruit by Al-Rehab is a sweet, harmonious fragrance that but in no case is heavy. 
The beginning is very sweet with a dominant apricot around shortly thereafter. In a mix of fruits such as apples, grapes, plums, pears, peaches, pineapple, passion fruit and peach Endnote consists of musk, pear, apricot and black currant. 
Recommendation: Unisex 
Al-Rehab is the Middle East's leading perfume manufacturer which creates fine traditional Arabian and Oriental perfumes. High quality, exotic, long lasting and is free from alcohol.  
One of the most popular perfume oils in the world. Inexpensive price does not sacrifice high quality. Unique blends with a variety of oils that can be used both by men and women. Comes in a 6ml (.2 Ounce) roll-on vials makes it easy to anoint. Manufactured in United Arab Emirates.
Size:  
Concentrated alcohol-free oil, attar, in a 6ml roll-on bottle