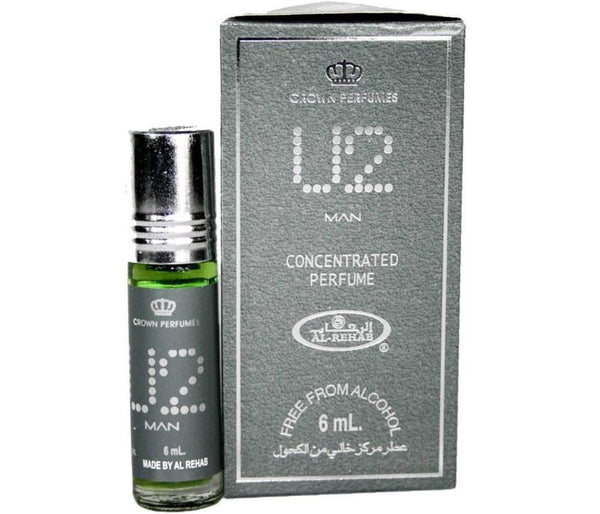 Al-Rehab Perfumes
U2 Man
U2 Man by Al Rehab is a fresh male fragrance with pine, citrus and moss.
Pines, bergamot, lavender and moss open the cool start.
Geranium, sandalwood and vetiver follow in the heart note.
Tonka beans, vanilla and jasmine give the perfume a certain warmth and calmness in the base.
A fresh, pure perfume with a focus on citrus and pine, suitable for everyday use.
Fragrance: fresh-spicy, citrus, pine, moss
Recommendation: Men
Al-Rehab is the Middle East's leading perfume manufacturer which creates fine traditional Arabian and Oriental perfumes. High quality, exotic, long-lasting and is free from alcohol.  One of the most popular perfume oils in the world. Inexpensive price does not sacrifice high quality. Unique blends with a variety of oils that can be used both by men and women. Comes in a 6ml (.2 Ounce) roll-on vials makes it easy to anoint. Manufactured in the United Arab Emirates.
Size:  Concentrated alcohol-free oil, attar, in a 6ml roll-on bottle