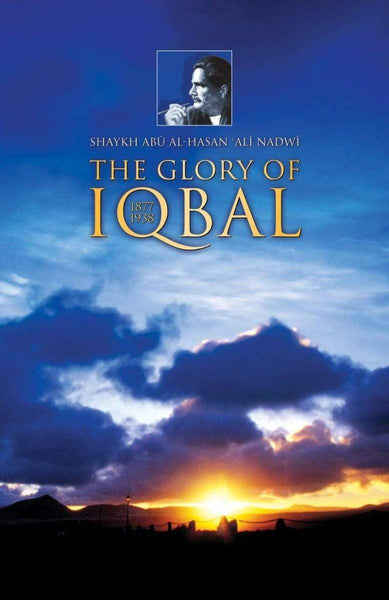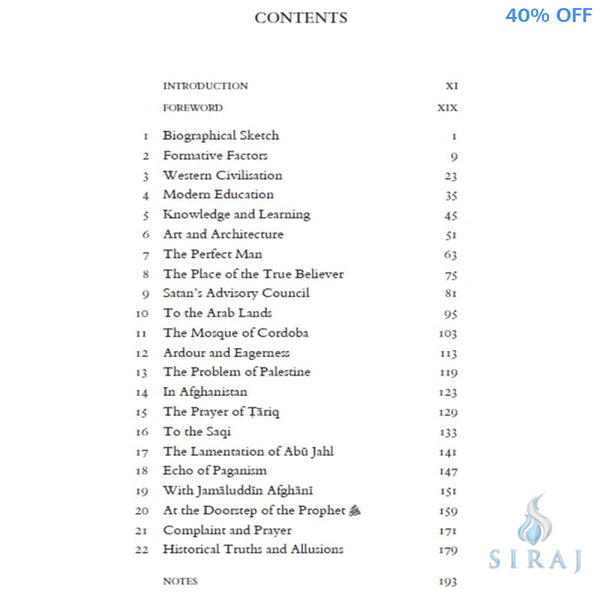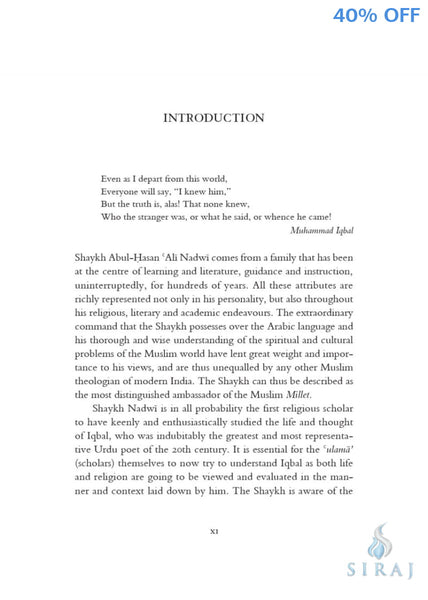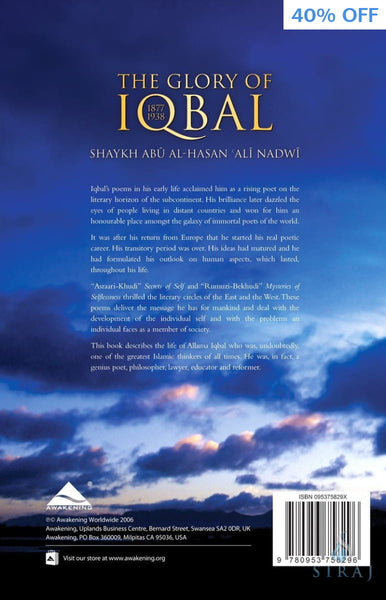 Claritas Books
The Glory Of Iqbal
Iqbal's poems established him as a rising poet on the literary horizon of the subcontinent. His brilliance later dazzled the eyes of people living in distant countries and won for him an honourable place amongst the immortal poets of the world. It was after his return from Europe that he started his real poetic career. His transitory period was over. His ideas had matured and he had formulated his outlook on human aspects, which lasted, throughout his life. "Asraari-Khudi" (Secrets of Self) and "Rumuzi-Bekhudi" (Mysteries of Selflessness) thrilled the literary circles of the East and the West. These poems deliver the message he has for mankind and deal with the development of the individual self and the problems an individual faces as a member of society.
About The Author
Abul-Hasan Ali Nadwi of India was born in Orank Abad in 1913 and was one of the most prolific Islamic scholars of the 20th Century. He founded the Indian Islamic Academy and dedicated his life to the teaching and propagation of Islam in India and other countries. He was a member of the Arabic language academies of Syria and Jordan, the Advisory Council of the Islamic University of Madina (Saudi Arabia), the Association of Islamic Universities and the Jordanian Aal-al-Bait Foundation for Research in Islamic Civilization. He was also a founding member of the Islamic World League and a founding chairman of the Oxford Centre for Islamic Studies in the UK. He served as a professor of Hadith, Tafseer, Arabic Literature and Logic in Darul Uloom College in Aligarth.
Shaykh Nadwi is regarded as one of the most important Islamic thinkers of modern times. In addition to numerous articles and essays, he authored more than 50 books on Islam in Urdu, Arabic, Persian and English. Among his most famous books are Islam and the World, Muslims in India, Saviors of the Islamic Spirit, and Biography of Sayyid Uthman Ahmad Al-Shahid. He also wrote many books for Muslim children. In addition to the King Faisal International Prize for Service to Islam, Shaykh Nadwi was awarded the ISESCO medal of the First Order, the Sultan Haji Hassan Bolkiah International Prize in Islamic Scholarship (1999), the Muslim Personality of the Year Award from Dubai (1999), the Imam Dahlawi Prize from India and an Honorary Doctorate of Letters from Kashmir University. He died in December 1999.
Paperback: 210 pages
Publisher: Claritas Books
Language: English
Author: Abul-Hasan Ali Nadwi
ISBN: 978-0953758296
Dimensions: 8.4 x 5.4 x 0.6 inches