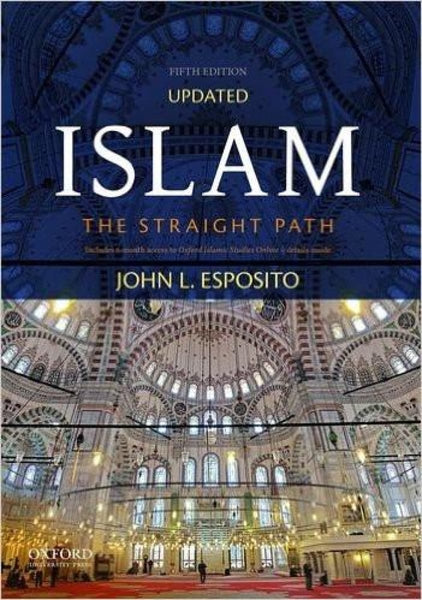 Oxford University Press
Islam: The Straight Path
This exceptionally successful survey text introduces the teachings and practice of Islam from its earliest origins up to its contemporary practice. John L. Esposito, an internationally renowned expert on Islam, traces the development of Islam and its impact on world history and politics.
Lucidly written and expansive in scope,
Islam: The Straight Path,
Fifth Edition, provides keen insight into one of the world's least understood religions. It is ideally suited for use in courses on Islam, world religions, comparative religions, and Middle East history and culture.
In Islam, Esposito provides a succinct, up-to-date survey of the Islamic experience, an introduction to the faith, belief, and practice of Islam from its origins to its contemporary resurgence. He traces the emergence and development of this dynamic faith and its impact on world history and politics. He discusses the formation of Islamic belief and practice (law, theology, philosophy, and mysticism), chronicling the struggle of Muslims to define and adhere to their Islamic way of life. Equally important is the essential information Esposito provides on the contemporary world of Islam, from Muslim responses to the challenges of colonialism and modernization to the reassertion of Islam in politics and society. This third edition has been updated throughout and is enhanced by new material that more accurately reflects the true diversity of Muslim cultures.
Paperback: 368 pages
Publisher: Oxford University Press; 5 edition (November 9, 2015)
Language: English
ISBN-10: 0190632151
ISBN-13: 978-0190632151
Product Dimensions: 9.1 x 0.7 x 6.4 inches
Shipping Weight: 12.6 ounces