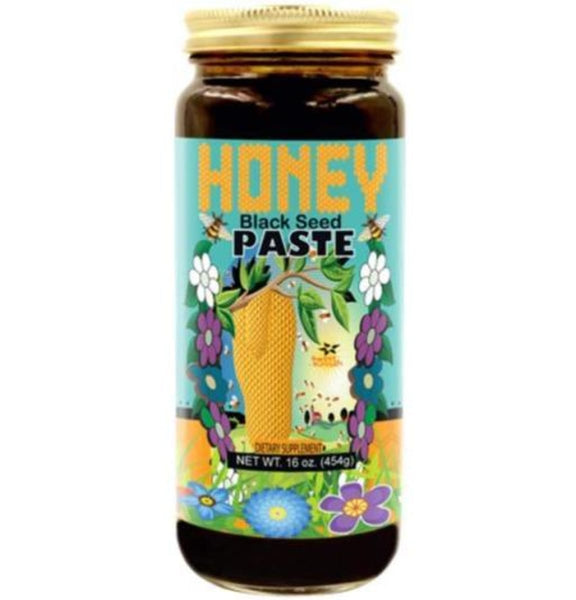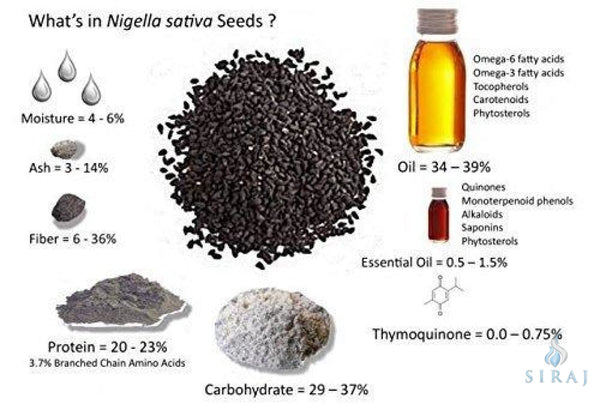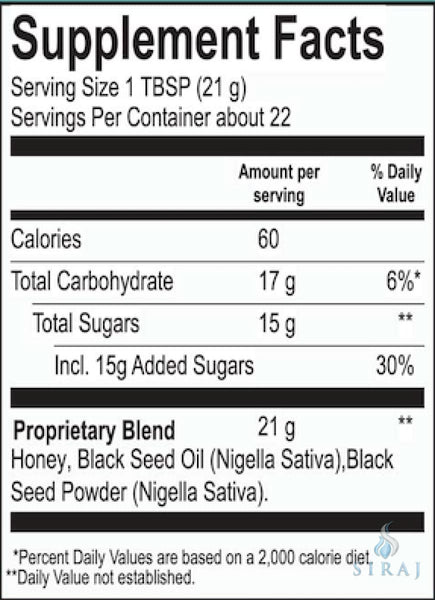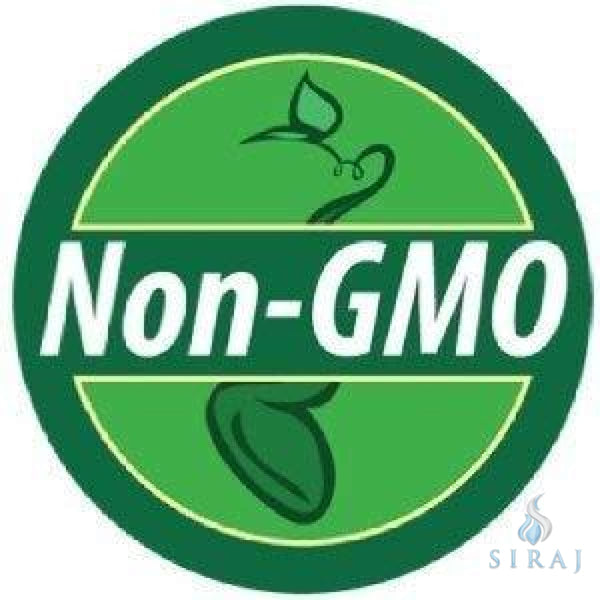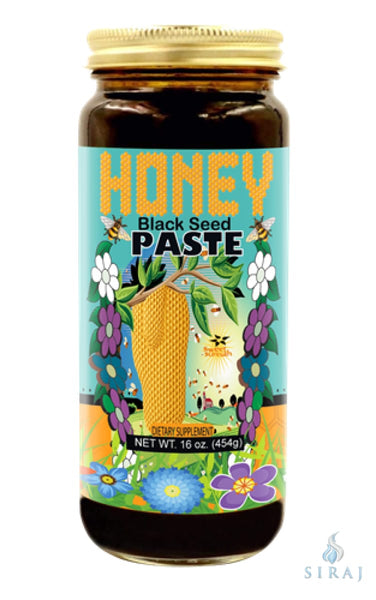 Sweet Sunnah
Black Seed & Honey Paste 16 oz - Glass Bottle
In this unique vitalizing herbal tonic we have synergistically infused with some of the best natural blend of honey and herbs. THE BLACK SEED HONEY is a deliciously creamy healthy tonic. Can be mixed in any hot or cold beverage.
This healthy unique synergy of two of the best herbal supplements was our first product on the market. This mixture is the original from the Tibb-e-Nabawi recipe for healing. A healthy, sweet mixture of ground black seeds, black seed oil, and raw wildflower honey. Our dark mineral-rich honey is a concentrated energy source; it contains a wide array of vitamins, minerals, antioxidants and amino acids. Traditionally used to strengthen the immune system, treat colds, sinus problems, aid digestion, expel parasites, increase sperm count, improve complexion, increase lactation, increase energy and much more.*
Directions: Take one tablespoon daily or as directed by your holistic physician. Can be mixed with hot or cold beverages.
For sore throats: honey not only soothes throats but can also kill certain bacteria that cause the infection. 
Direction: For a sore throat or cough, mix a teaspoon of black seed honey mixed in a cup of warm water. Black Seed Honey is well-known for its anti-bacterial healing properties.
For sleeplessness: Unable to sleep? Use the famous Milk and Honey Remedy.
Direction: Take a glass of hot milk with a teaspoon of black seed honey to calm the soul and induce sleep. Or, add 1 or 2 teaspoons of honey to a cup of chamomile tea and sip.  
Want more energy?
- Next time before you go for a workout, take a spoon of honey to enable you to go for the extra mile.
- If you are feeling low and lethargic in the morning, instead of reaching out for a can of carbonated energy drink, try honey. Spread it on hot toast or replace the sugar in your tea with it for a refreshing surge of energy.
Not to be taken by pregnant women or children under 1 years of age.
Ingredients: Honey, Black Seed Oil (Nigella Sativa), Black Seed Powder
**DISCLAIMER** Thickening, separation, or crystallization occur. Simply scoop honey into a heatproof glass jar in a pan of boiled water for 10 minutes to restore consistency. Stir and enjoy!
Caution: This product is manufactured in a facility that manufactures, PEANUTS, TREE NUTS, MILK, EGG, AND WHEAT PRODUCTS.
Dimensions: 7.3 x 4.4 x 4.4 inches
The products and the claims made about specific products on or through this site have not been evaluated by the United States Food and Drug Administration and are not approved to diagnose, treat, cure or prevent disease. The information provided on this site is for informational purposes only and is not intended as a substitute for advice from your physician or other health care professional or any information contained on or in any product label or packaging. You should not use the information on this site for diagnosis or treatment of any health problem or for prescription of any medication or other treatment. You should consult with a health care professional before starting any diet, exercise or supplementation program, before taking any medication, or if you have or suspect you might have a health problem.